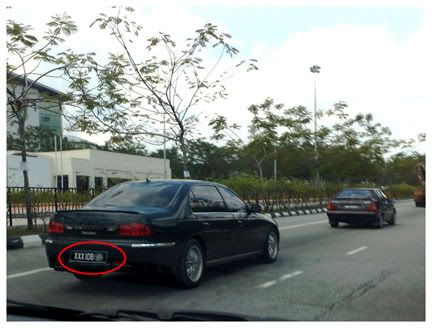 Snapped this photo yesterday nearby Yulek. The number plate attracted my attention. vN I did it again! You just advised me not to snap any photo while driving =P

I believe this belong to some government's property but the number plate used "xxx" seem abit..... u tell lar!

Haha! Just a crap post for today!

Sigh! 2moro gonna work again. Miss my Dear tim.