It was a cloudy Saturday while I'm on my way to KL from Serdang after a wonderful lunch with my frens.

There was a massive jam at Kesas Highway, and then I heard a police siren from behind. All the car was bumper to bumper, the @$$hole horned and instructed the entire car to give way.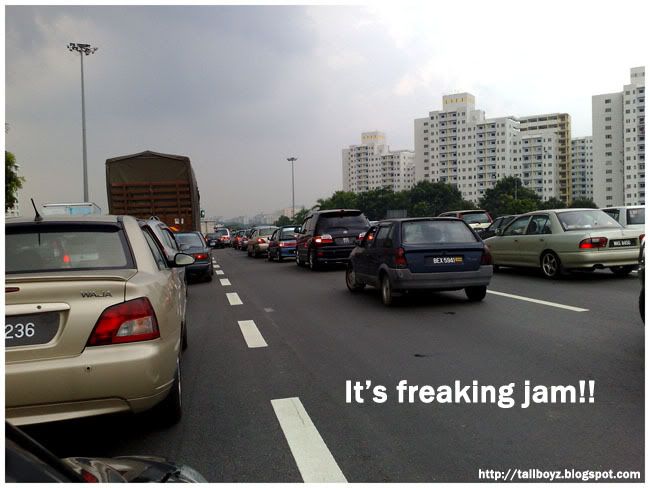 When it reached behind of my car the @s$hole buzzed me to move aside. I tried to maneuver my car but can't, there's no more space for me to move.

The moron forced to drive thru and leave big scratches on my car bumper and fender. The moron ignored me and drive off without apologize. WTF!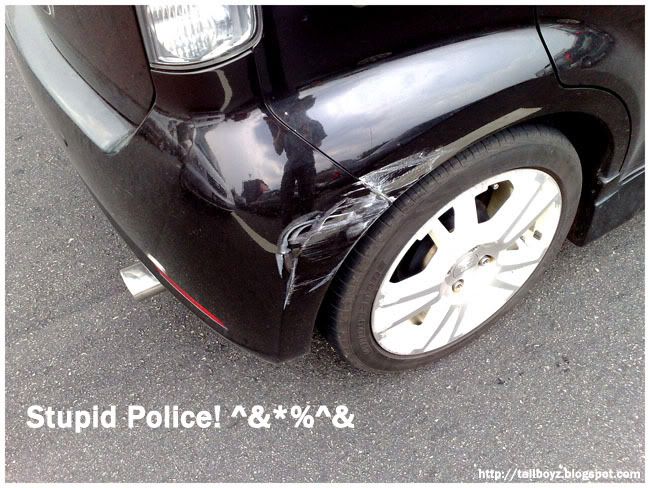 I was standing in the middle of the highway to take this picture. You can imagine how jam are the traffic.


The traffic jam was cause by a flamed car parked at the side of the highway. Then I saw the moron's car, so I parked my car at the side talk to him. The way of the @$$hole talk are damn rude. He said if you want to complain go to police traffic station to lodge a report. On top of that he said when he on the light all of the cars must give way and he also has the right to crash my car if he wanted so. WTH! Damn dulan.

I called my insurance SA. She told me normally police's car it's not claimable. OMG!!!! Damn "Sui" 2nd time already!!! I should either change car or respray my car to other colour, I think black wasn't my colour.