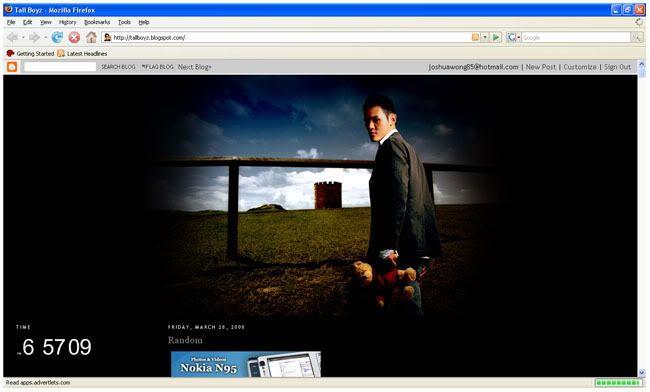 Yes! I changed my layout again.

The previous header that I used received some negative comments for being unappealing and unattractive. I'm delighted to receive any comments no matter its bad or good.

Credit to Douglas for photoshopped this photo.

The background of the photo was taken somewhere in Australia during Douglas visit. Woots! I went to Australia.

Do give comment bout my new layout.