Few days ago…. while I'm having a phone conversation with Ms. K


Ms. K: Hey! pOp birthday's day tomorrow wor.

Tallboyz: Yes! Why?

Ms. K: He's not going to celebrate?

Tallboyz: Got ah! He invited me to his birthday bash.

Ms. K: Where ar? Where ar?

Tallboyz: RAHSIA!

Ms. K: So stingy, tell lar!

Tallboyz: That place is RAHSIA.

Ms. K: Fine! Don't wan to tell nvm.

Tallboyz: Seriously, it's RAHSIA.

She hung the phone……. tu.. tu.. tu.. tu..
-.-" (sweat)

Dear Ms. K,

pOp really celebrate his party at RAHSIA.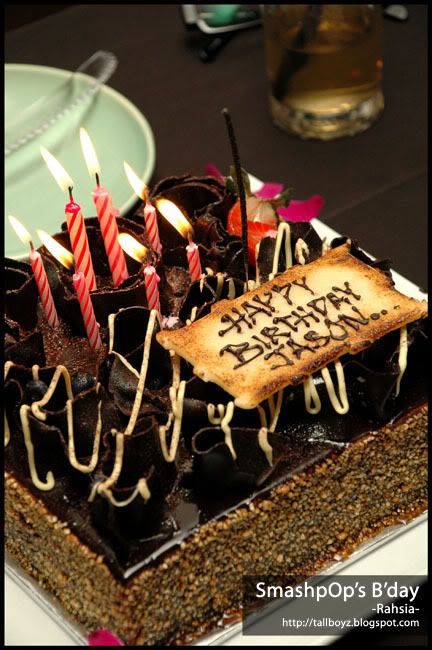 Manyak candles. Old liao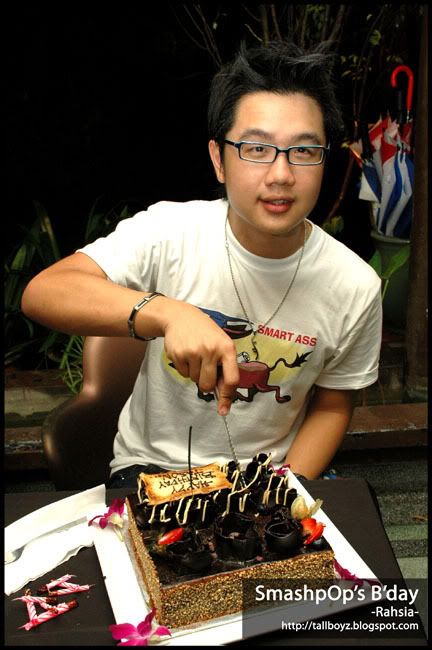 He's like celebrity. Flashes and shutters sounds can hear from everywhere.

The foods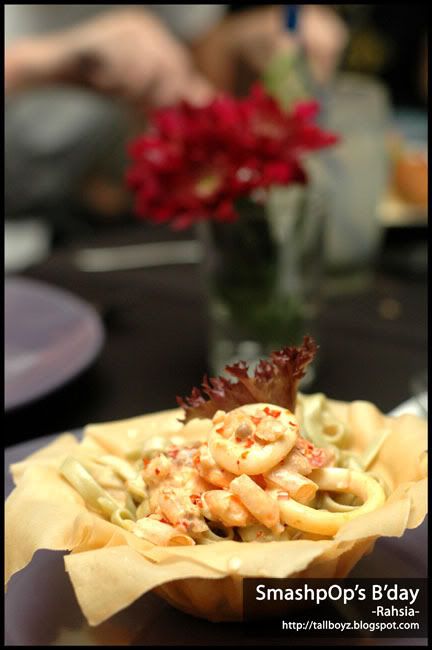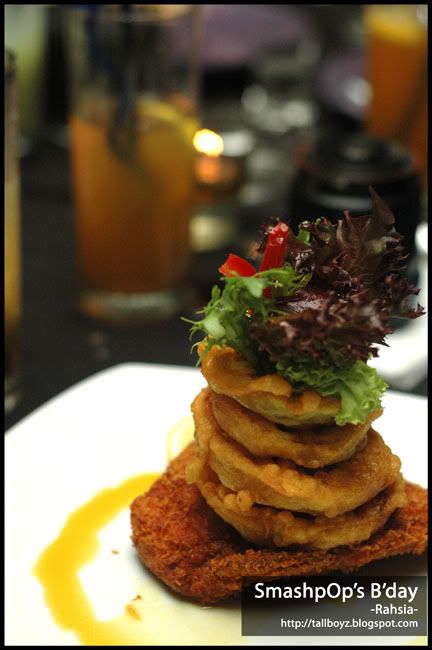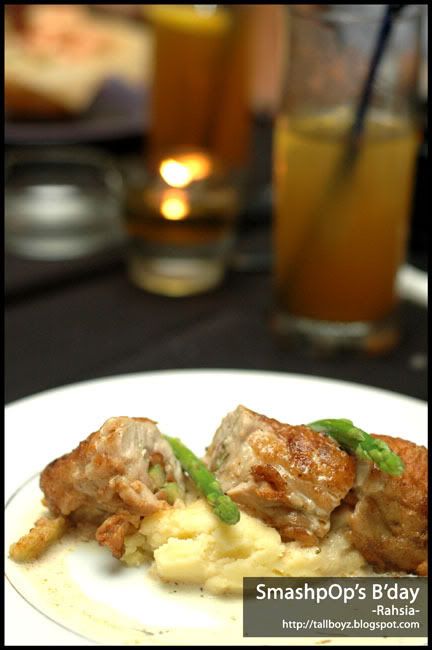 After meal, as usual we take photos, I mean alot of photos.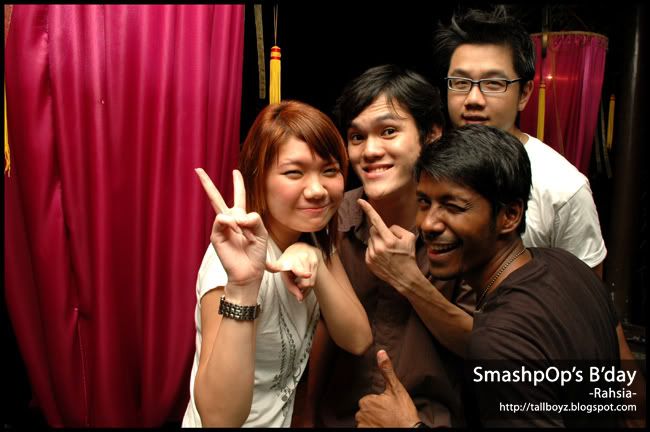 The earliest bloggers that I ever known. SmashpOp, Rames and Jen. They are very cool to hang out with.

Met some bloggers that I used to saw in pOp's blog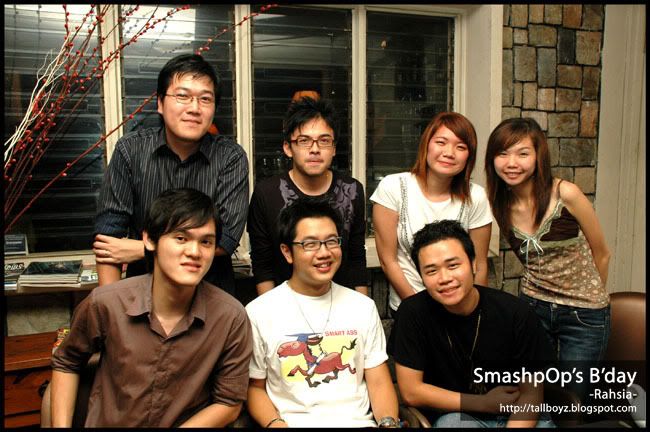 Jed, Junn, Jen, Jacklyn
Me, pOp, Joshua.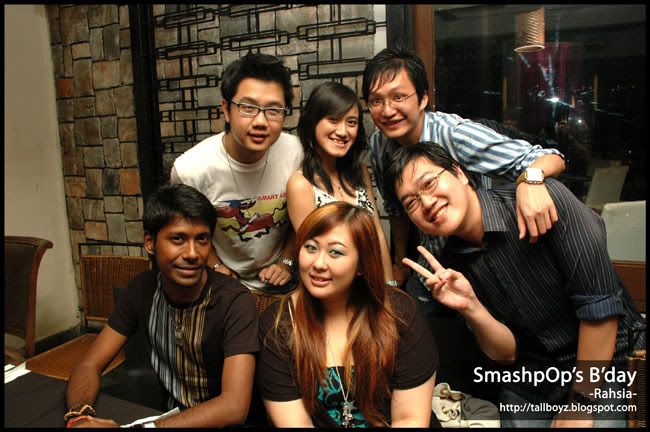 pOp again, Kelli, Adrian
Rames, Steph, Jed again.

Everyone was in except Eugene.


Thanks to Eugene for this group photo.