Some random photos;

I believe nowadays most of you guys own a mobile phone and mostly has a in-built camera.

Normally on what condition you will use the camera to take photo?
1. Self camwhore
2. Portrait
3. Some crazy moments
4. Scenery
5. Car park (easy to find theirs car)
5. and more… you name it.

Here some photos that I took with my camera phone.



My colleague making a phone call on a tumbled public phone. Early was thought the Viva knocked the public phone. Ganas-nya Viva.

Below 2 photos were taken while I'm heading back to home after a tiring workday. 2 different day and time.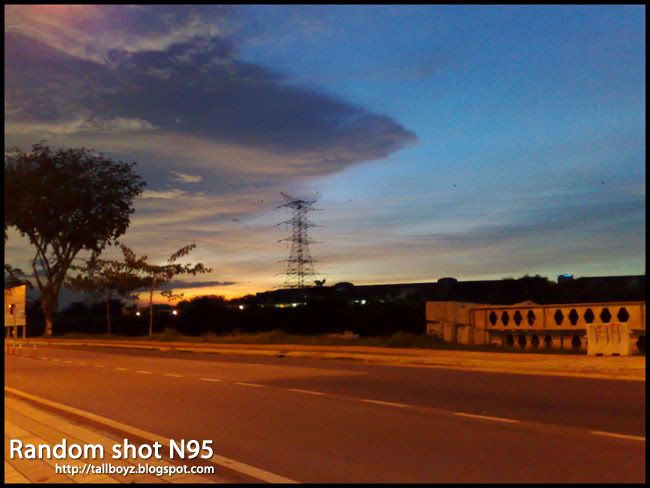 Can you see the moon?

Actually all above were crap! I got nothing to update, to post this. Hahaha!